Oahspe
All new 2016 "Eloist Edition"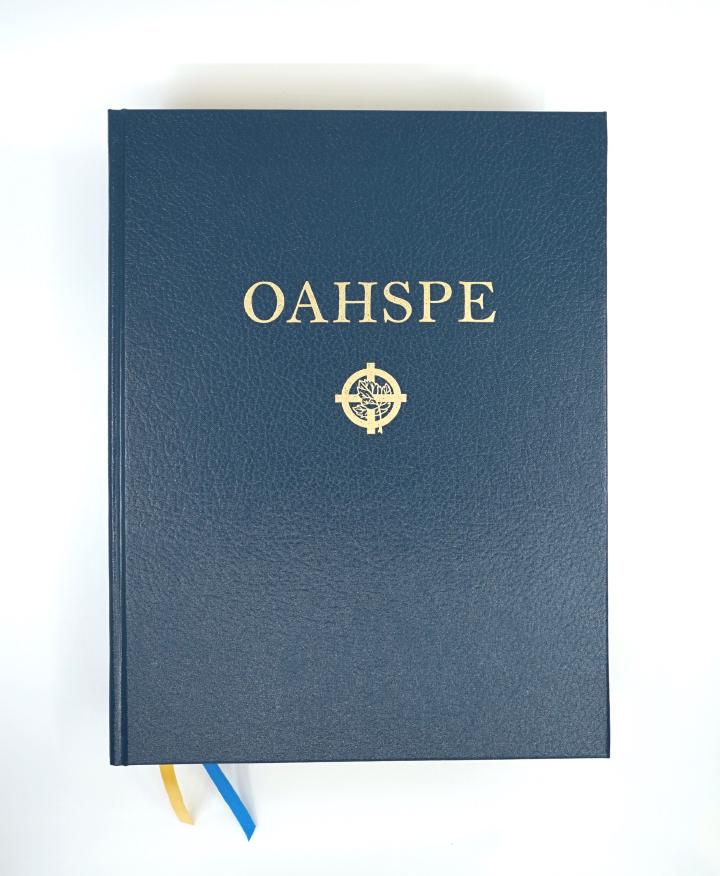 This definitive volume is the first completely re-typeset, hardcover edition of Oahspe published in the USA since 1891. Oahspe has gone through at least six editions and over 20 printings in the USA and England since 1882.
All prior editions were either taken from the original 1891 electroplates or a photocopy of the 1882 edition.
This 8.5″x11″ hardcover volume is nearly 900 pages in length, gilded, silk-like lining, and with two ribbon markers. Constructed of only the most durable materials available.  This edition has undergone an intensive, five-year editing process.
Includes a greatly expanded glossary, expanded index, and new endnotes.
An all new introduction and supplementary appendix.
All discrepancies between the 1882 and 1891 editions have been footnoted.
All portraits and plates have been completely rescanned and enhanced.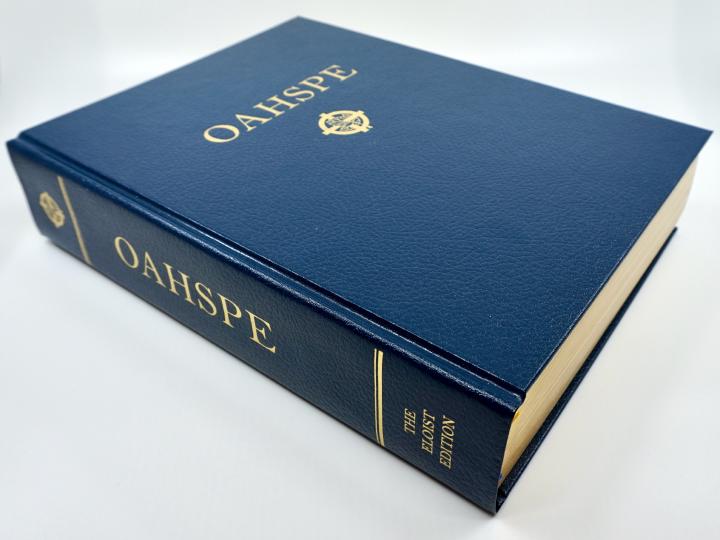 This is a beautifully constructed American quarto that any true bibliophile would be proud to display.
Brick and mortar stores may order copies of Oahspe from the Eloists, Inc. for sale completely risk free on a consignment basis by request.
Oahspe Temporarily Sold Out
The demand for "The Eloist Edition of Oahspe" has been so astoundingly great that it has left us speechless! Our entire stock of thousands of copies of the second printing of Oahspe has completely sold out in a mere three months! That's a lot! We can't print them fast enough! The only copies still available can be found in the limited inventory remaining on our Amazon site (see link below).
Rest assured that we already have a third printing on order. Due to the pandemic, however, labor shortages and supply chain shortages have delayed our printing date. We are just "waiting in line." If you cannot obtain a copy from Amazon's residual inventory before it's too late, monitor our web site for news on renewed availability likely this summer. We regret any inconvenience.
If you have any questions, please email us at theeloists@gmail.com.
Ordering instructions
Order our edition of Oahspe from Amazon.