Oahspe
All New 2016 "Eloist Edition"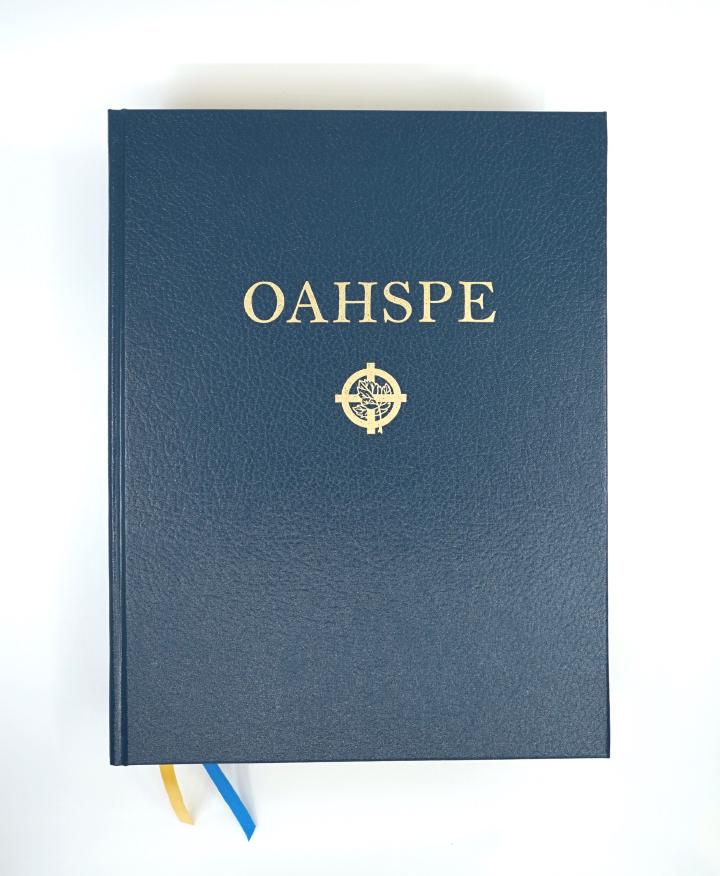 This definitive volume is the first completely re-typeset, hardcover edition of Oahspe published in the USA since 1891. Oahspe has gone through at least six editions and over 20 printings in the USA and England since 1882.
All prior editions were either taken from the original 1891 electroplates or a photocopy of the 1882 edition.
This 8.5″x11″ hardcover volume is nearly 900 pages in length, gilded, silk-like lining, and with two ribbon markers. Constructed of only the most durable materials available.  This edition has undergone an intensive, five-year editing process.
Includes a greatly expanded glossary, expanded index, and new endnotes.
An all new introduction and supplementary appendix.
All discrepancies between the 1882 and 1891 editions have been footnoted.
All portraits and plates have been completely rescanned and enhanced.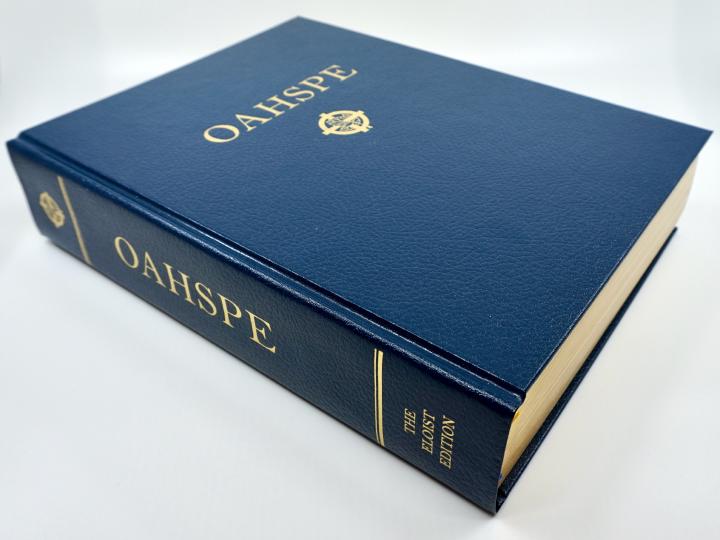 This is a beautifully constructed American quarto that any true bibliophile would be proud to display.
Brick and mortar stores may order copies of Oahspe from the Eloists, Inc. for sale completely risk free on a consignment basis by request.
Ordering Instructions
Order our edition of Oahspe from Amazon.
Or, please follow this two-step procedure to order from the Eloists directly through our NJ publications office:
Mail a personal check or postal money order for US$30 (price per volume, post paid) payable to "The Eloists, Inc." to: The Eloists, Inc., P.O. Box 4, Cedar Knolls, NJ 07927, USA.
When your check has been mailed, it would be helpful to follow-up your order with an email to theeloists@gmail.com, stating:

the date your check was mailed,
the amount sent for the number of books ordered, and
Confirm the address to which the book(s) is/are to be sent.
Books typically ship by UPS or USPS on the next business day after the order is confirmed by reply to your e-mail.
Note: Completing this two step procedure will greatly expedite the shipping of your order.